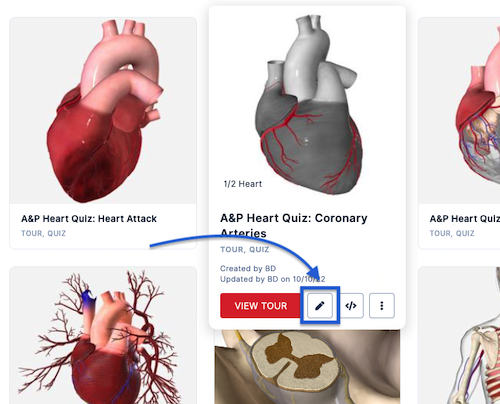 Once you save a model to My Library, you can edit that model as many times as you want, and all of your changes will be saved to the cloud.
This means if the model is already embedded into your website, or you previously shared the link with a friend, any updates you make to the model in Human Studio will also take place in your embedded model or link.
To edit a model saved in My Library, take the following steps:
Find the saved model you want to edit in My Library.
Hover over the model and click    Customize in Studio at the bottom of the model's tile.
Make your desired changes to your model.
Click Save in the lower-right corner of the page to save your changes.