To change the credit card information associated with your Human account:
1. Log in and click on Settings 

 on the upper-right corner of your screen.
2. Select My Account.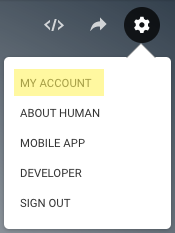 3. Click on the Subscription tab on the left.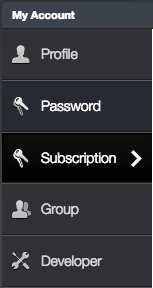 4. Update your credit card information.
5. Click Submit.
Note: If your credit card reaches its expiration date, you are responsible for updating your credit card information. We'll automatically charge your credit card monthly or yearly, depending on which type of premium subscription you have. If any fee is not paid in a timely manner, or we're unable to process your transaction using the credit card information provided, we may revoke access to your premium account and user content. You can read more in our Terms of Service.