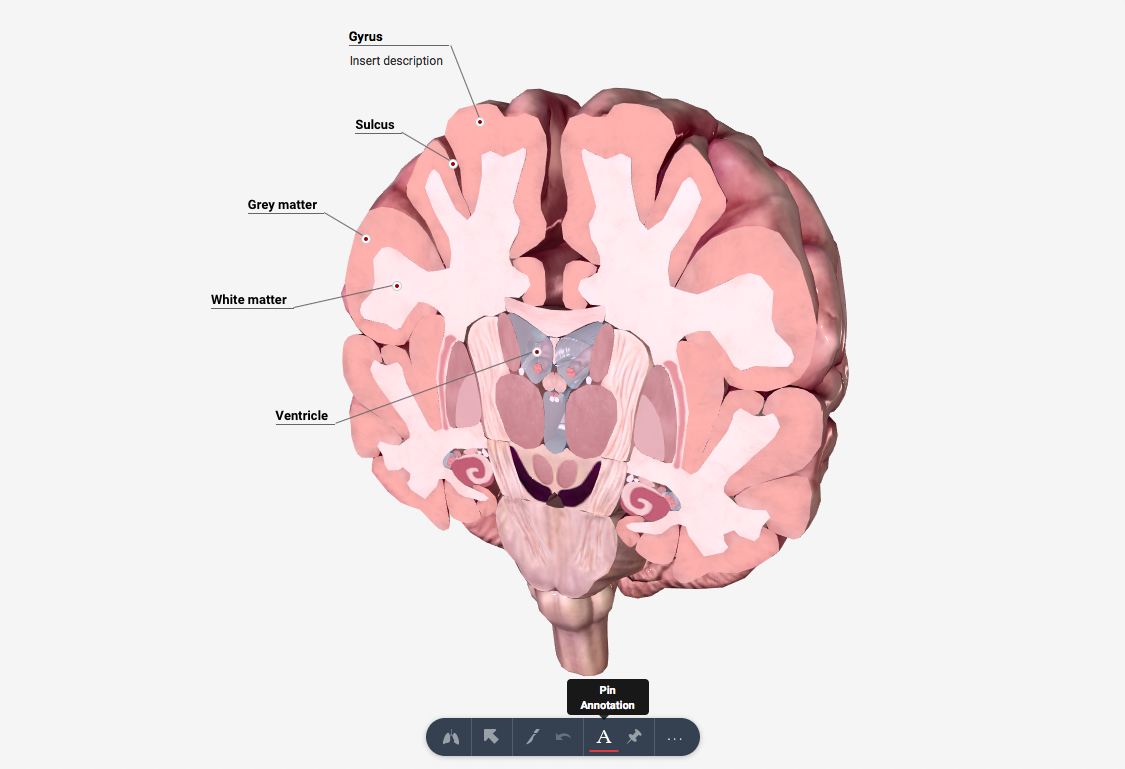 Use the Pin Annotation tool to create customized, movable labels and descriptions that adapt to your needs.
Tip: Use the Pin Annotation tool to create customized quizzes by adding questions to different anatomy objects or regions. Great for teachers and study groups!
To add customized labels or "annotations" to your models:
Click Tools  in the sidebar to open the customization toolbar.
Select Pin Annotation  in the toolbar.
"Drop a pin" by clicking on the object exactly where you want your customized label to point to.
Move your mouse to where you want the label to sit and click to place it. A line will appear, along with a blinking text cursor.
Type out your customized label.
If you want to add a description, click beneath the label and start typing.
When you're done, click anywhere on the screen to "set" the annotation.
To add another pin, repeat steps #2-7.
Note: After you create an annotation, you can move it anytime you want by dragging it and dropping it somewhere new. However, you will not be able to move the pin (see step 3 above). Instead, you'll need to delete the annotation and create a new one. To delete an annotation, hover over the label until an "X" appears on the left side of the label. Click on the "X" to delete the annotation.
Learn More
To learn how to save your annotated model, see Save a model on the web app.