In addition to English, the BioDigital Human web app is now also available in Spanish, Chinese, French, German, Italian, Japanese, and Portuguese! Our new languages are still in beta, but you can give them a try today by taking the following steps:
1. Log in to the BioDigital Human web app.
2. Click on your initials

 in the upper-right corner to open your settings.
3. Next to Language, click on the dropdown menu that is currently set to English and select your desired language: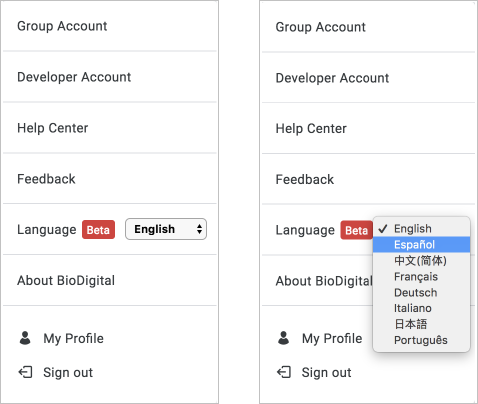 4. As soon as you select a new language, you will be asked to reload the app. Click OK.

Check back for updates!