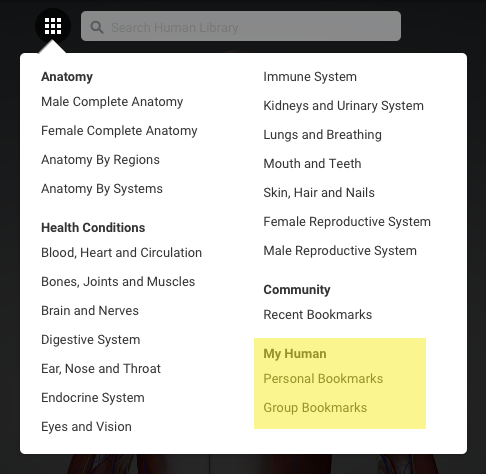 When you save a model, it gets stored in My Human, which is accessible from the Gallery menu at the top of your screen.
To find your saved models:
Click the

 grid icon to the left of the Search bar at the top of your screen to open the Gallery menu .
Under My Human, select Personal Bookmarks. This will open the Gallery.
Here you'll find extra-large tiles of all the models you've saved to your personal library.
Note:

If you chose to make the model accessible to your group, you'll be able to find it under both Personal Bookmarks and Group Bookmarks.