Want to bring the BioDigital Human's 3D interactive content to your website? There are two ways to embed widgets directly into your site:

The Create a Widget tool makes it easy to quickly customize your widget and generate an embed code: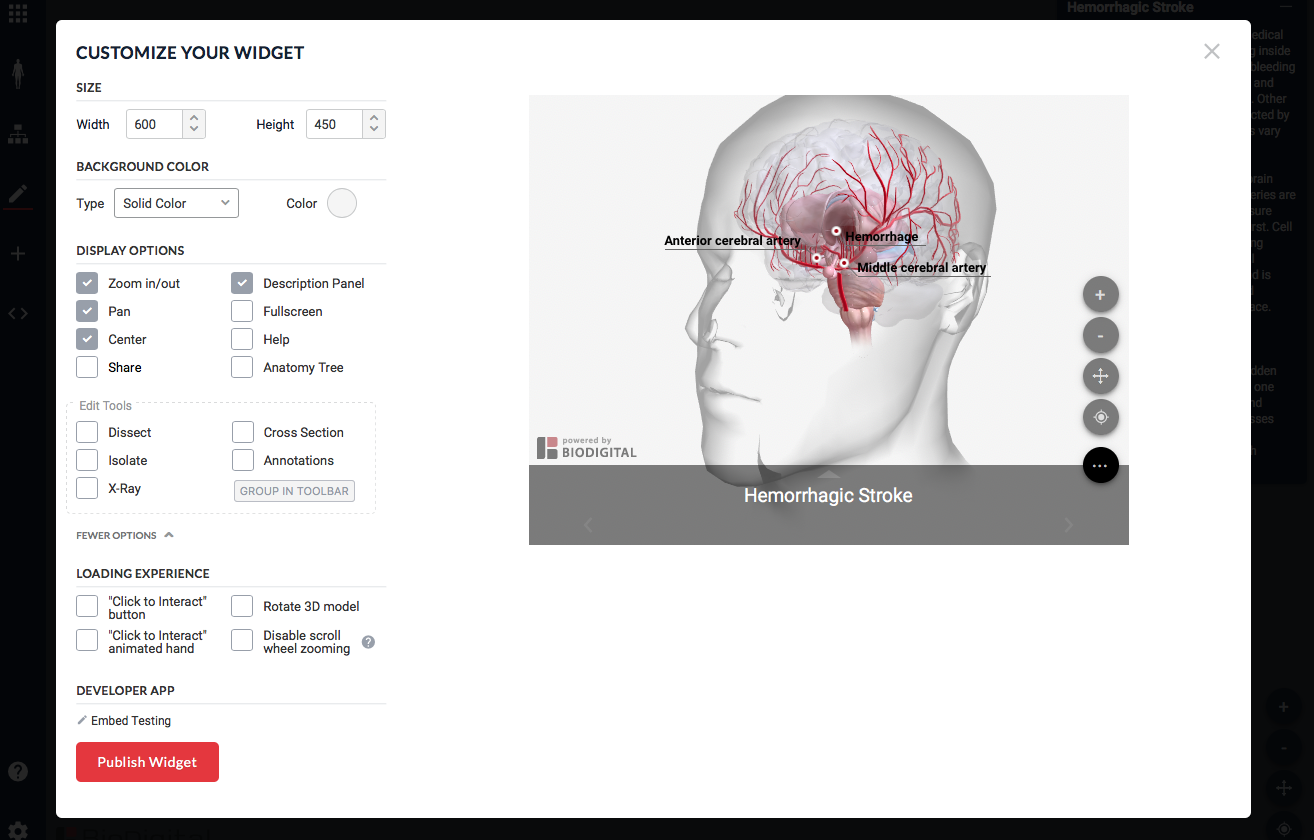 Once you've decided which model you'd like to embed, make sure it's saved to My Human.
Find your saved model and load it in the Human.

Click the

Embed  button in the sidebar on the left.
Use the Create a Widget tool to create a customized, embeddable widget. Change the size, background color, and available information and tools.
Click Generate Code.
Copy the Embed HMTL and paste into your website's HTML – that's it!
See our video tutorial Embed a model into my website for more.

You can also obtain your embed code from My Human: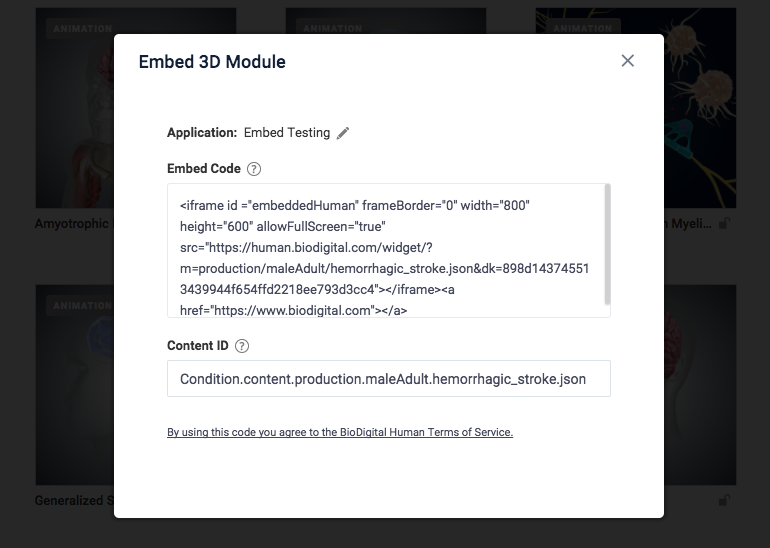 1. Open My Human and scroll to find the saved model you want to share.
2. Hover over the model's tile until three buttons appear.
3. Click on the Embed button to open the Embed 3D Module window.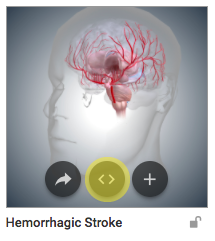 4. Copy the Embed Code and paste into your website's HTML.
If you have any trouble embedding models, contact us.