To delete a saved model from your Dashboard:
1. Log in to the web app and scroll through your Dashboard to find the saved model you'd like to delete.
2. Hover over the model's tile and click More options

 in the upper-right corner.
3. Select Delete from the drop-down menu.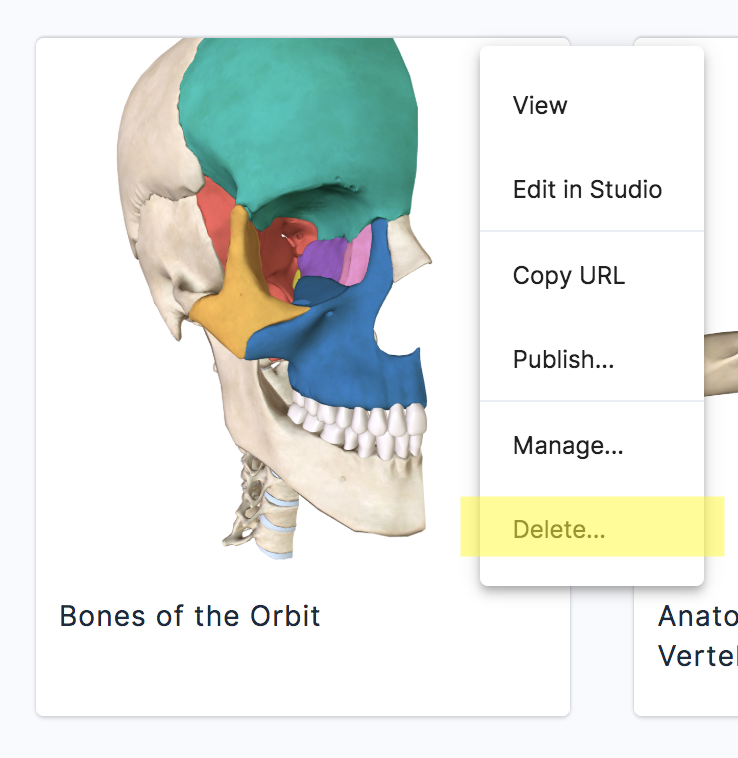 4. You'll be asked if you're sure you want to delete this model. Click Delete. (Note: This step will delete the model from your account on all of your BioDigital Human apps.)