To delete a saved model from My Human on the web app:
1. Go My Human and find the model in the Gallery. (How do I do this?)
2. Hover over the model's tile until three icons appear.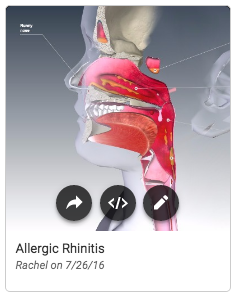 3. Select Edit 
. This will load the model in Edit mode in the Human.
4. In the lower-left corner of the Edit 3D View window, click Delete 

.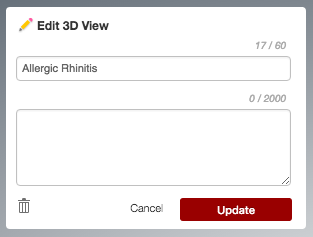 NOTE: This step will delete the model from your account on all of your BioDigital Human apps.