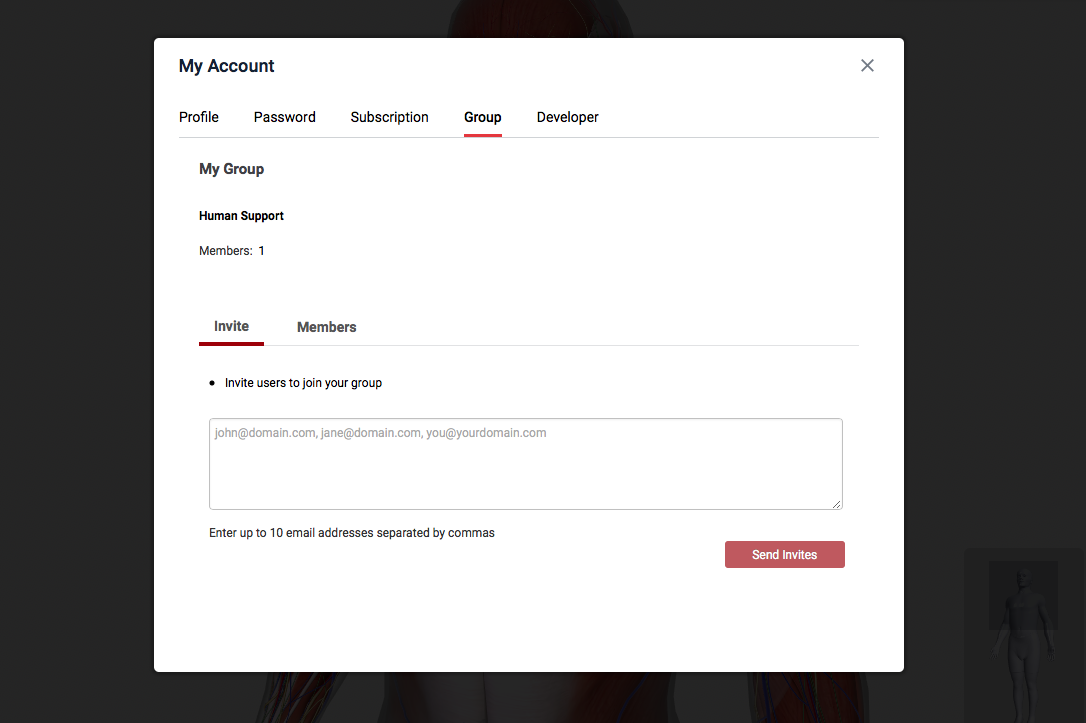 If you are a member of a group, you can invite new members directly from your account. Here's how:
Log in and click on Settings  in the lower-left corner.

Select Account.
Click on the Group tab.
Enter the emails of the individuals you'd like to invite (up to 10 at a time).
Click Send Invites.
If you have any problems inviting new group members, contact us.