If you are a member of a team, you can invite new members directly from your account. Here's how:
1. Log in and click on the Settings icon

in the upper-right corner of the app.
2. Select Invite Members in the drop-down menu.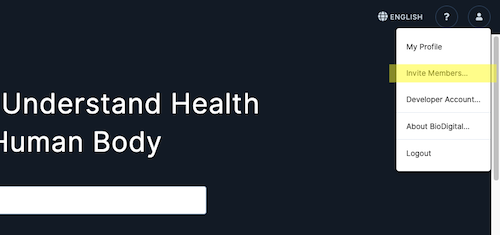 3. Under Invite, enter the email addresses* of the individuals you'd like to invite (up to 50 at a time).
4. Click Send Invites.
5. This will send an email invitation with a unique registration link to each of the individuals whose email addresses you entered above.
*Note: The email address your invitee uses to create an account must match the email address you entered here. If these email addresses do not match, the user will not be able to join the group unless you send a new invitation to the correct email address.
If you have any problems inviting new team members, contact us.