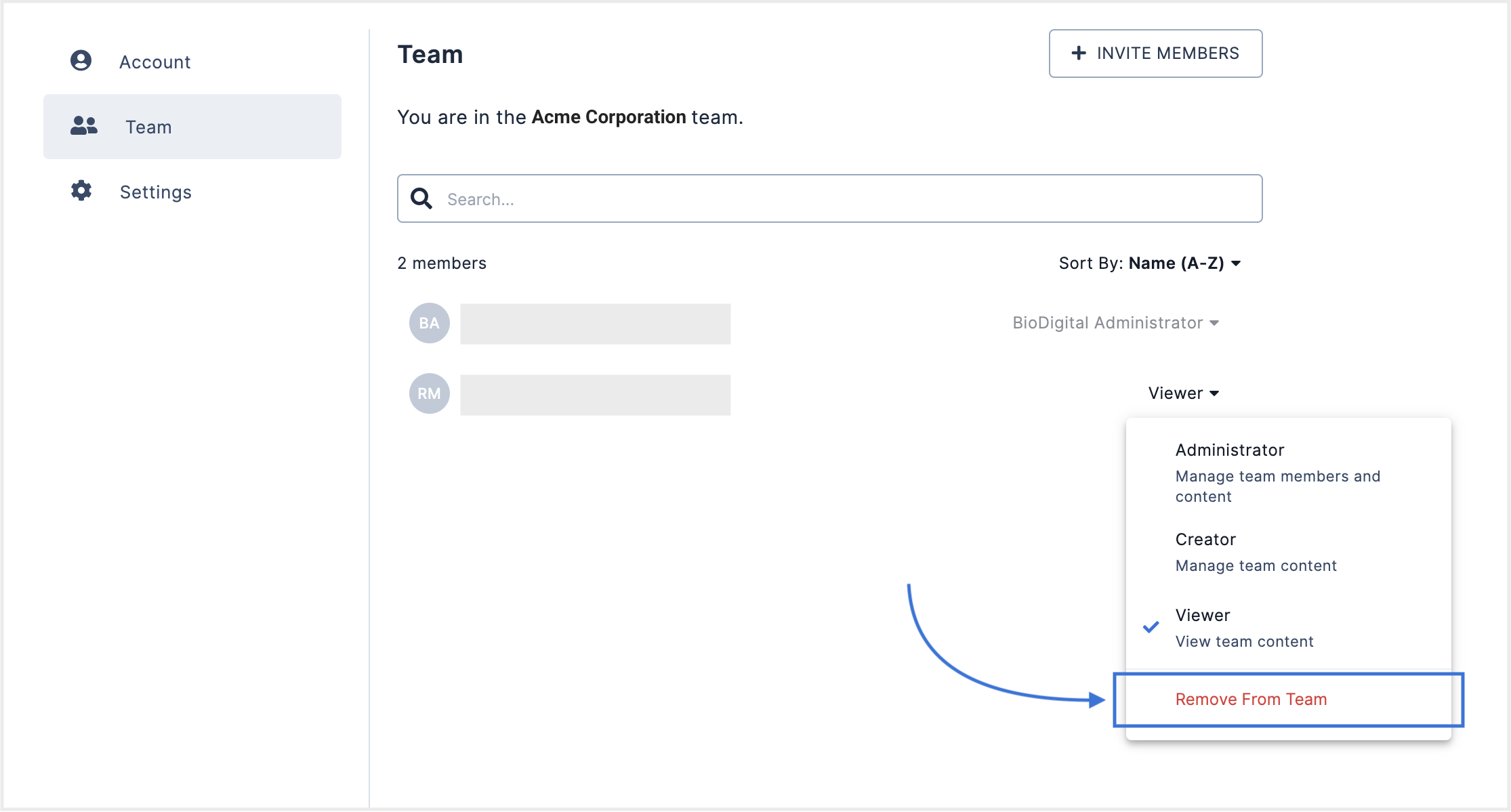 If you are an Administrator of a team, you can remove any member from your team (except yourself*). If you are not an Administrator, you will need to ask an Administrator on your team to remove the team member for you.
To remove a member from your team:
Log in and

click on the profile icon

in the upper-right corner of the page

.

Select Team from the drop-down menu.

On the

Team

page, use the search bar to find the member you would like to remove and click on the member's role (i.e., Administrator, Creator, or Viewer) to the right of their name.
Select Remove From Team .
A dialog will appear asking if

you are sure you want to remove this member from your team.

Click

Remove to confirm

.



If you are removing a Creator or Administrator, you will be prompted to transfer the member's content to another member so your team does not lose access to any models they created. Select a new owner from the list of Creators and Administrators in your team (feel free to select yourself), and click Transfer Content.

Note: Administrators cannot remove themselves from their team. Only another Administrator or the BioDigital team can remove Administrators. If you are the only Administrator on your team and must leave your team, we recommend upgrading another team member to the Administrator role and then asking them to remove you and transfer your content to them.