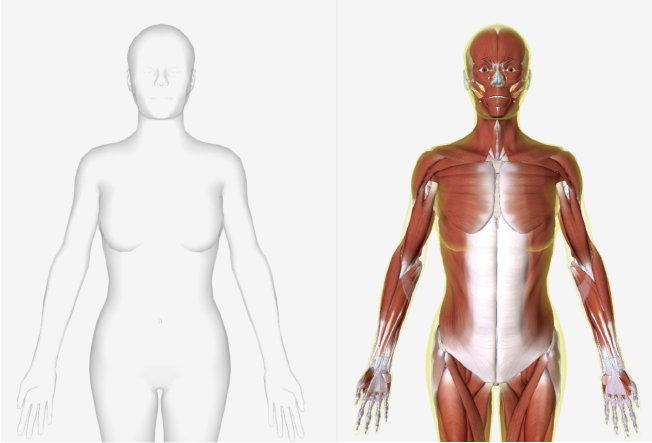 The gross anatomy models in the BioDigital Human typically include a fully transparent, or "glass," skin layer that is organized under the heading "Integumentary System." This transparency allows you to easily see the anatomy the lies beneath the skin, which an opaque skin layer would hide.
When you are exploring a model in interactive 3D – such as the Female Complete Anatomy or one of our Anatomy By Systems models – you can use the Anatomy Tree to turn this layer or its components on or off.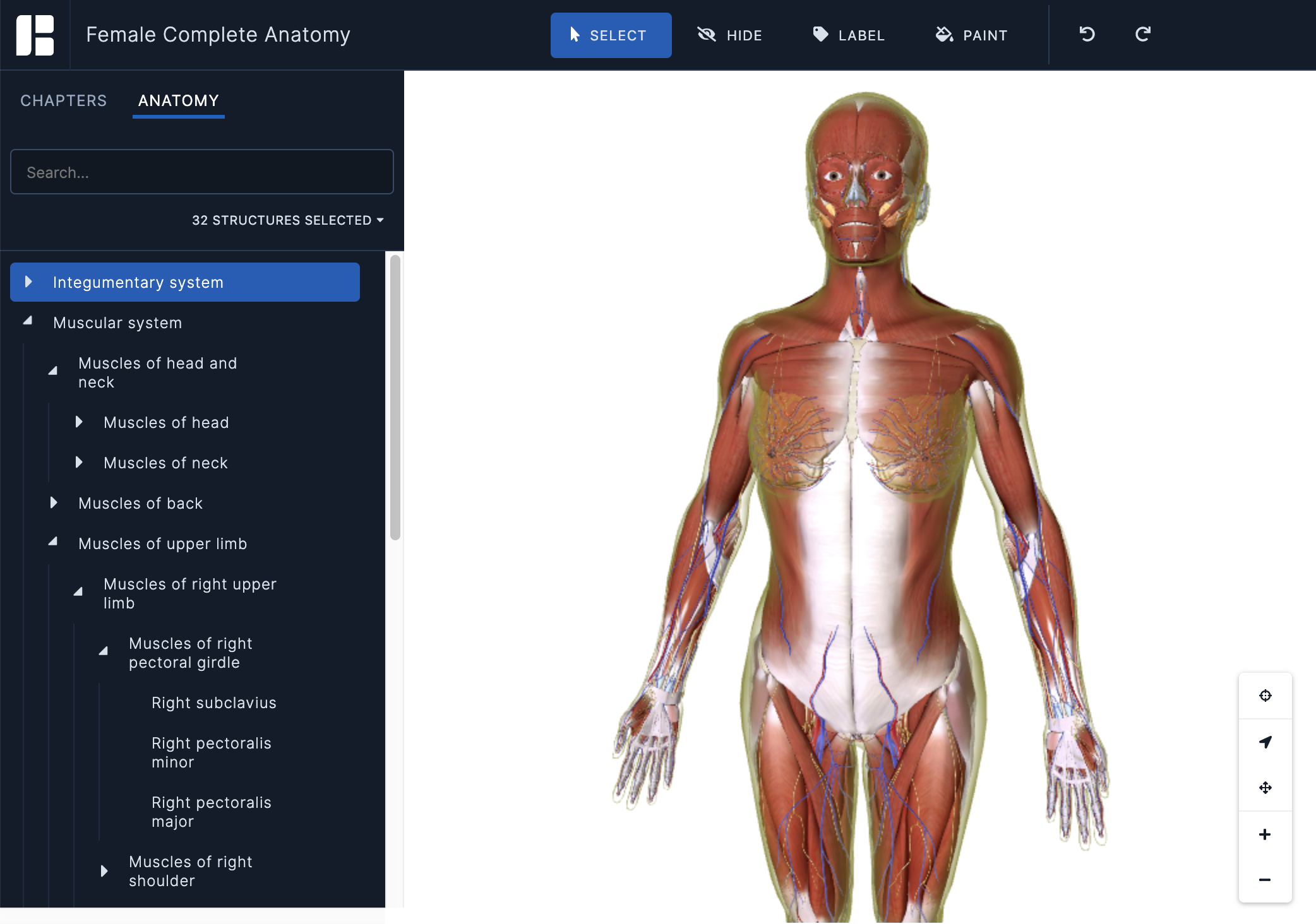 That being said, the Human Library does offer quite a few skin conditions and skin-related conditions that include an opaque skin layer. You can find these by entering "skin" or the specific condition you are looking for in the search bar, or browsing our Dermatology section in Explore. Learn more in What is the Human Library?