The BioDigital Human iOS app gives you access to almost everything you can get on the web app, including the entire Human Library and your custom Dashboard. (Human Studio, however, is only available in the web app.)
Plus, with our mobile apps you get the added benefit of offline access! You'll just need an Internet connection to download each model you want to view. Once you've downloaded a model, you can load it in 3D anytime you want – no Internet connection needed!
Here's what you'll find in the BioDigital Human iOS app:
---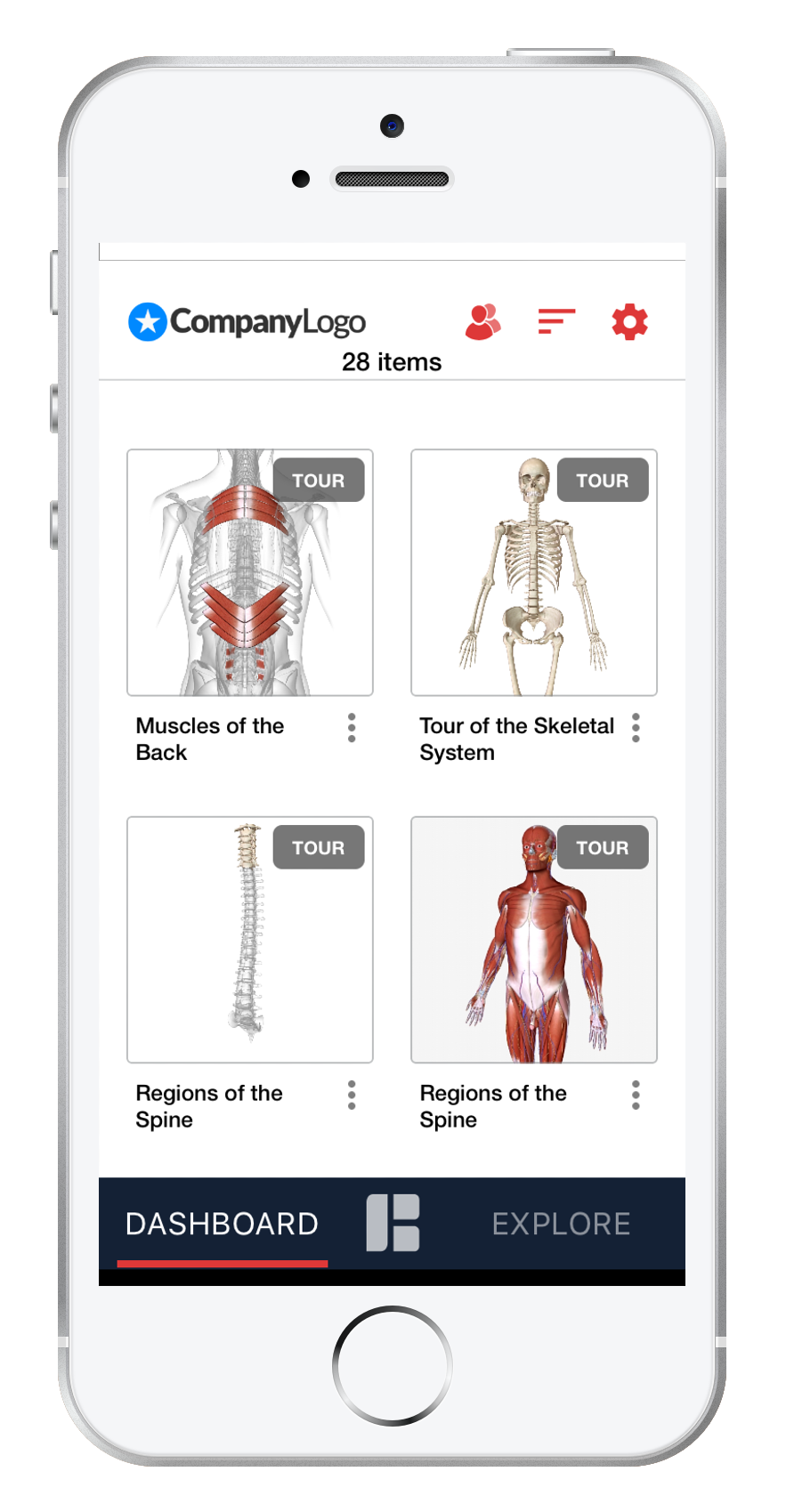 The Dashboard is where you'll find your personal collection of saved 3D anatomy and health condition models. Everything you download from our Library (see Explore below) will be stored here. If you belong to a team, any models your fellow team members save to the team Dashboard will also be found here.
Just like on the web app, on the BioDigital Human iOS app you have access to hundreds of 3D interactive anatomy and health condition models.
To browse these models by category:
Tap

Explore

in the lower-right part of the screen.

On the

All Categories

page, tap one of the tiles to select the category you'd like to browse.
To download and view a 3D model, simply tap the tile. This will load the model in 3D and store a copy on your device. (After downloading the model to your device, you can access it offline!)
To save a model to your Dashboard, tap the + button in the upper-right corner next to the model's title.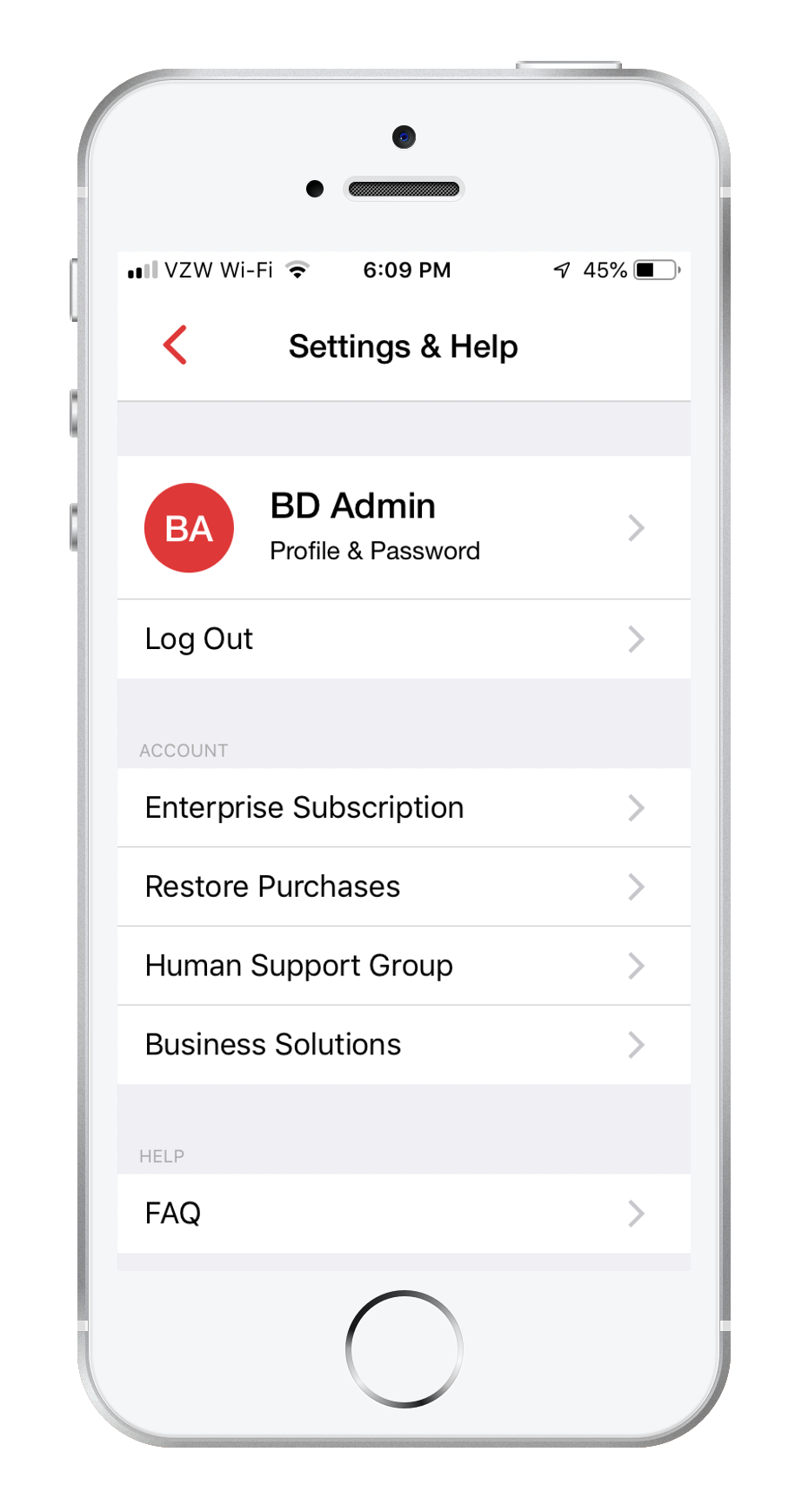 Log in here to manage your account and subscription settings, change your app settings, get help, and more. If you forget your login information, see I forgot my username or password.
Account
Subscription Type:

Confirm what type of subscription you have.

Restore Purchases: If you recently switched devices, deleted your app, or upgraded on another device, click here to sync your app with your premium subscription.
Join a Group:

Enter your group code here to join a team.

Business Solutions:

Learn about our Business plans.
Help
FAQ:

Visit our support site for FAQs and troubleshooting articles.
Data
Delete Stored Data: Delete the models you've previously downloaded to your device. You'll need to load these models again to re-download them.
Language: Choose from

English, Spanish, Italian, French, Dutch, Chinese, Portuguese, or Japanese.
About
About BioDigital

: Learn more about BioDigital.

Privacy Policy: Read BioDigital's Privacy Policy.
Terms of Service: Read BioDigital's Terms of Service.
Rate This App:

Write a review in the App Store.

Send Feedback

: Email our support team with your feedback or support questions.

Share BioDigital Human

: Email friends about the BioDigital Human and tips for using it.