School and Business plans only*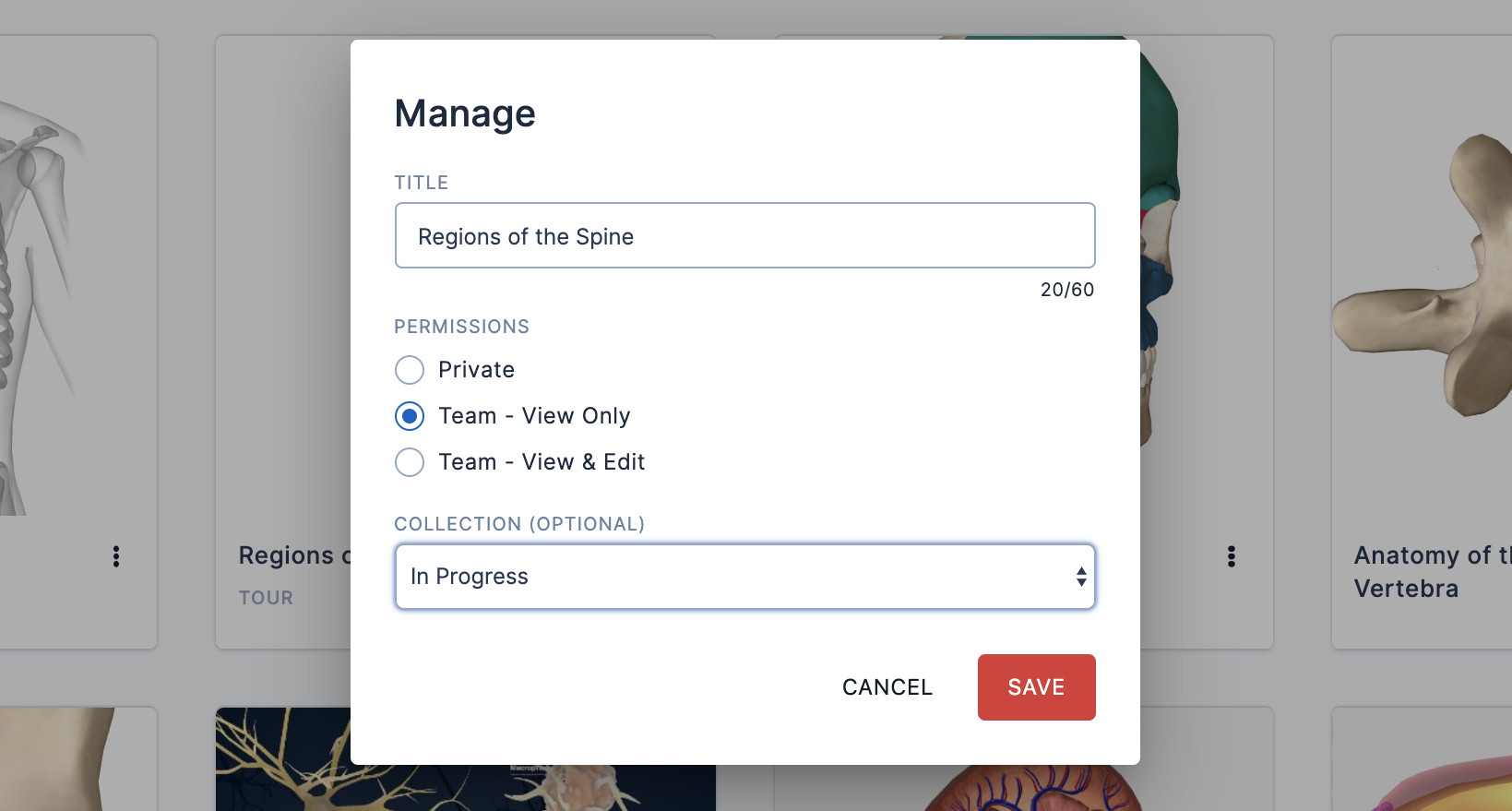 You have a few options for sharing models outside the app (see Share a model), but if you belong to a team*, you can also give your fellow team members access to your saved models within the Team section of My Library (one of the many benefits of our School and Business plans). This team sharing is accomplished through model permissions.
All models saved by members of team accounts come with the following permissions settings:
Private: Only you will be able to view your model (under My Models). Other members of your team will not be able to view or edit your model.
Team - View Only (default): The other members of your team will be able to view your model, but they will

not

be able to edit it.
Team - View & Edit: The other members of your team will be able to view

and

edit your model. This setting is not recommended for most users, but it can be helpful if you are collaborating on a model with a colleague or peer.
All team models are set to "Team - View Only" by default to encourage sharing but prevent team members from accidentally editing each other's work. But you can change this setting when you first save your model – or anytime you want.
To change your team sharing settings for a saved model:
Log in to the web app and find the saved model whose team sharing settings you would like to change.
Hover over the model and select More Options at the bottom of the model's tile.
Select Manage from the drop-down menu.

In the pop-up window under Permissions, make your new selection.

Click Save.
---
*Teams and team sharing are available to School and Business plan customers only. Learn more in What subscriptions do you offer?