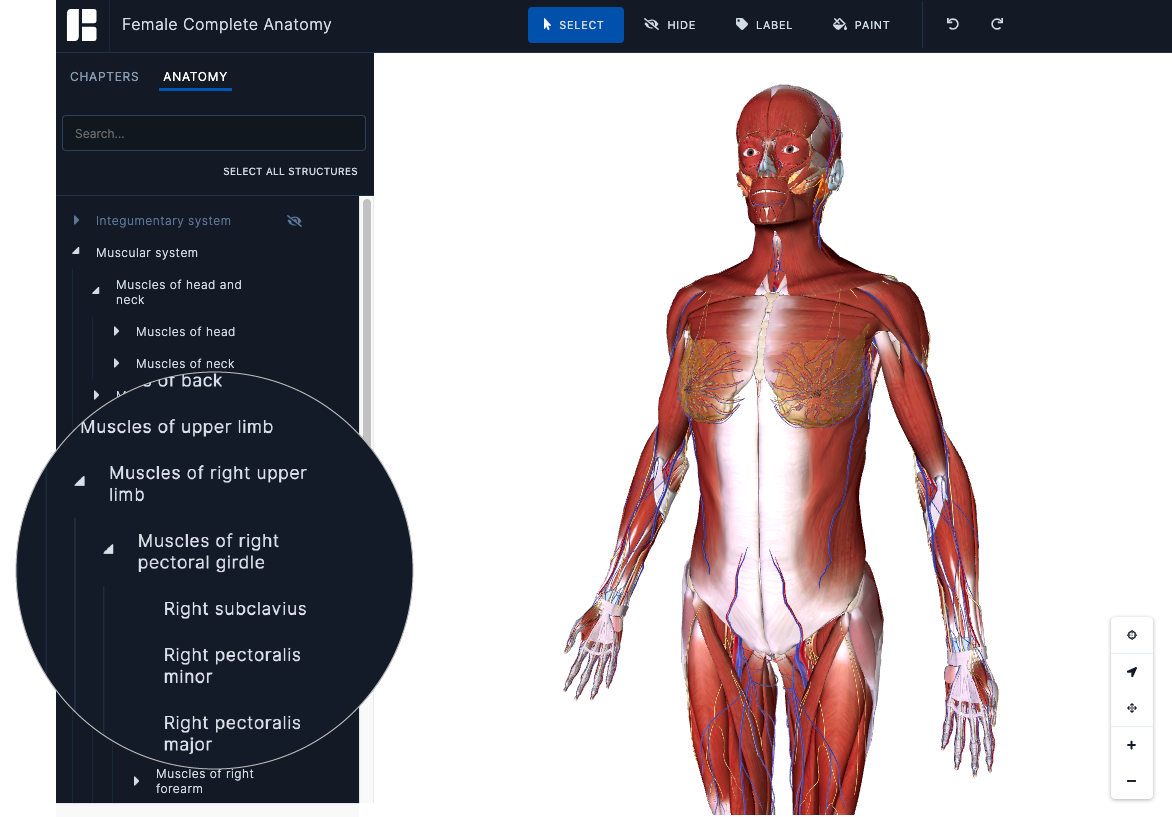 To explore anatomy at different levels of detail in the Anatomy Tree:
Start by

opening your model in Human Studio in the web app

.

Find the model in Explore or your Dashboard.
Click More Options

in the lower-right corner of the model's tile.

Select Edit in Studio.

In the

Anatomy Tree

on the left side of the page, click on the dropdown arrow next to the anatomical system name, such as

Muscular system

. This will open the next anatomical grouping in the list.
Note:

After the anatomical system, the next grouping is usually a set of

regions

(such as the muscles of the head and neck, back, upper limb, etc.) or

functional areas

(such as the heart, arterial system, and venous system).
Continue using the dropdown arrows next to each anatomical grouping to expand lower and lower levels of detail.
Click on the name of the anatomical grouping to select it. The grouping – and everything it contains – will turn yellow in the 3D model to the right.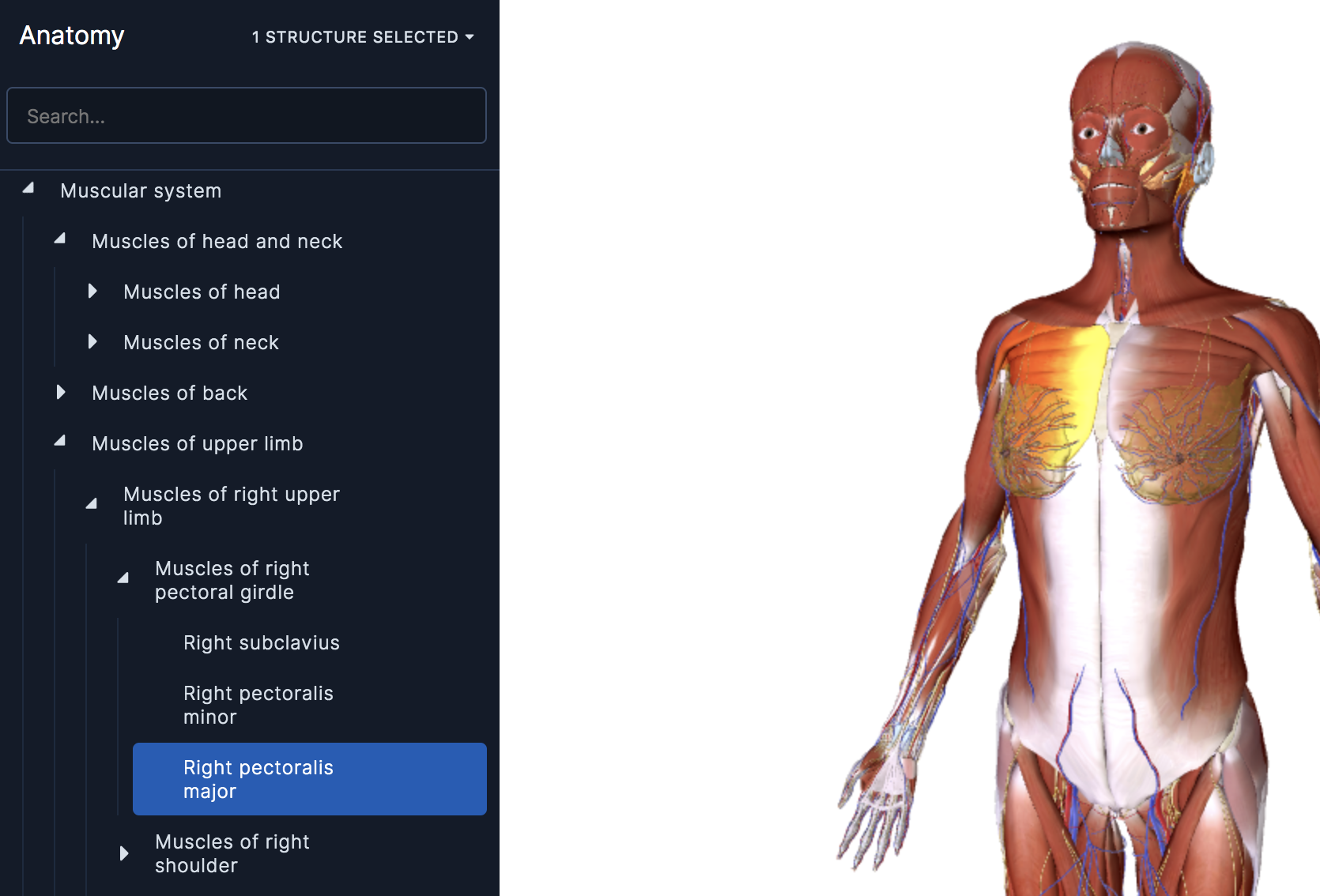 To collapse an anatomical grouping, click on the dropdown arrow again.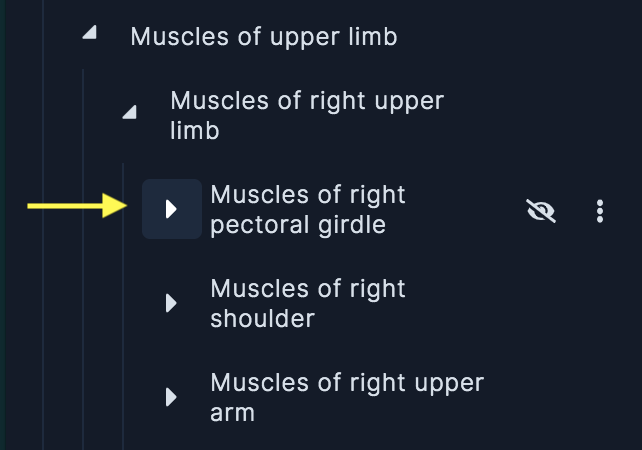 To perform other actions on one or more anatomical structures in the Anatomy Tree, see Use the Anatomy Tree to customize anatomical structures.