To search for specific anatomical structures in your model using the Anatomy Tree:
Start by

opening your model in Human Studio in the web app

.

Hover over the model in Explore or My Library.
Click Customize in Studio

.

In the search bar at the top of the Anatomy Tree, type the name of the anatomical structure you are looking for. A list of anatomical groupings or structures containing your search term(s) will appear below.

Click on the name of the structure in the list to select it. The structure will turn yellow in the 3D model to the right.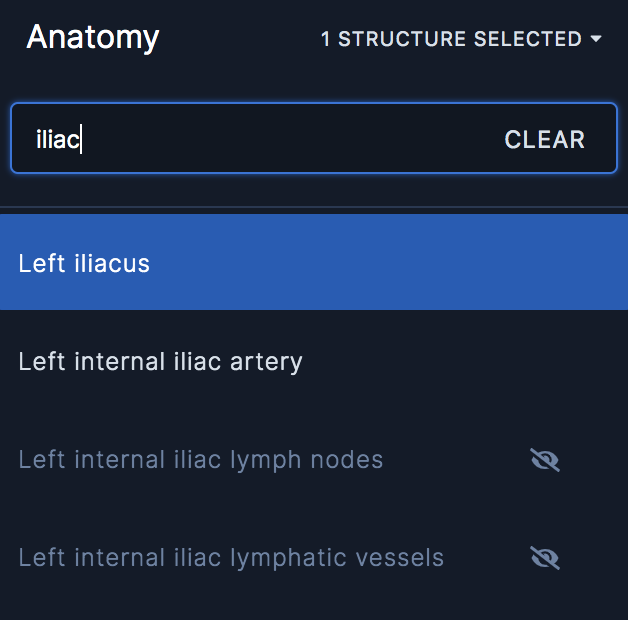 To perform other actions on one or more anatomical structures in the Anatomy Tree, see Use the Anatomy Tree to customize anatomical structures.