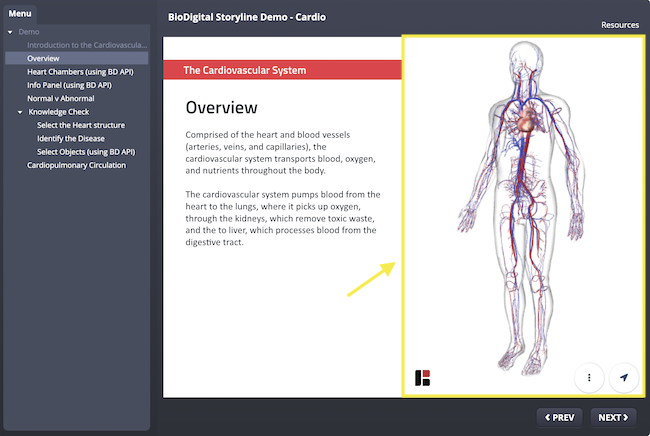 To embed a 3D model from the BioDigital Human into a course in Articulate Storyline:
In the BioDigital Human web app, publish your saved 3D model as a

URL

by following the steps in

this article. This will copy a URL to your browser's clipboard.

Navigate to the

Insert

tab on the Storyline ribbon, and select

Web Object.

Paste your

model's URL

from step #1 into the

Address

field.

Under How do you want to display this web object? make sure Display in slide is selected.
Under How should this web object behave?, make sure Load web object automatically is selected.

Click

OK.

Draw the shape of your web object onto the slide. The size and shape you choose for your web object is how your 3D model will appear in the Viewer when you publish your model.

Publish or preview your story to see your 3D model in action!