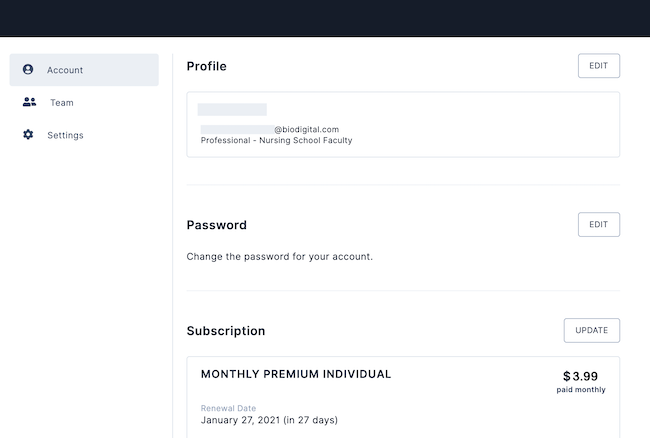 Fill in or update your profile, including your first and last name, purpose for the app, and address.
If you are a developer, you will also see your developer app(s) on this page, as well as a link to modify your apps on our developer site. If you are not a developer, you'll find a link to request developer access if you need it.
To access the Account page:
Click the Profile icon in the upper-right corner of the page.
Select Account from the drop-down menu.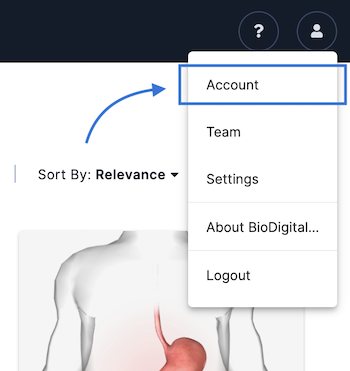 Note: At smaller sizes on desktop, the menu—and therefore the Account option—moves to the left.