BioDigital's ever-expanding database of 3D interactive anatomy, physiology, health condition, and procedure models—the "Human Library"—can be accessed from our Explore tab.
Within Explore, you can:
---
Browse models
To browse our library of 3D models:
Hover over the Explore tab in the top menu.
Click on a category in Anatomy

or

Specialties

to browse the models available within that category
Alternatively, click on the Explore tab to jump directly to a grid view of the entire Human Library. Once on the Explore page, you can select a category of interest from the navigation menu on the left.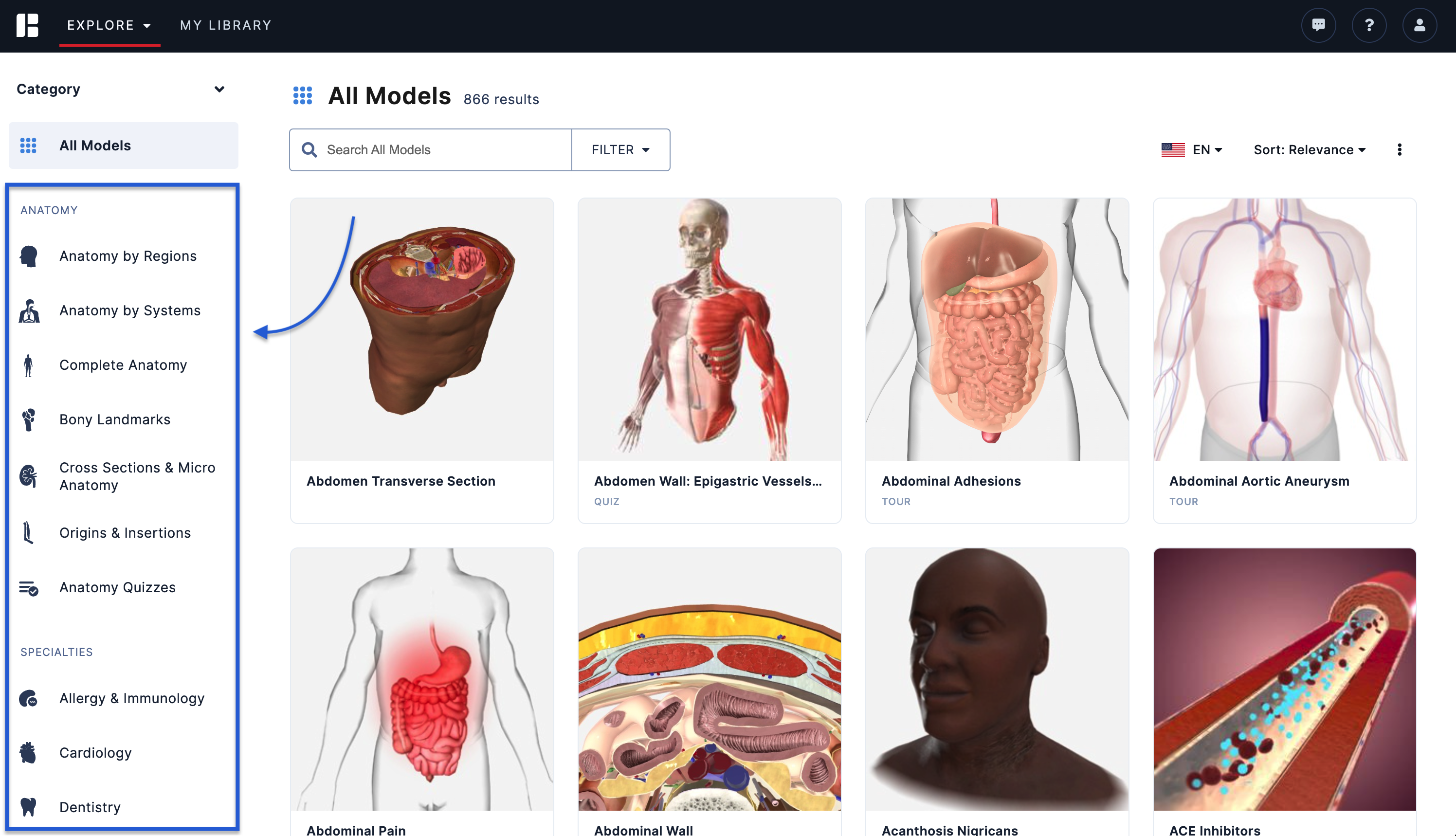 Search for a model
If you are looking for something specific, you can use the search engine on the homepage or in a specific category to narrow your results.
To perform a search across the entire library, use the search bar on the homepage or in the All Models section in the side navigation menu.
Homepage:
Side navigation menu:
To perform a search within a specific category, select the category from the side navigation menu and then use the search bar within that category.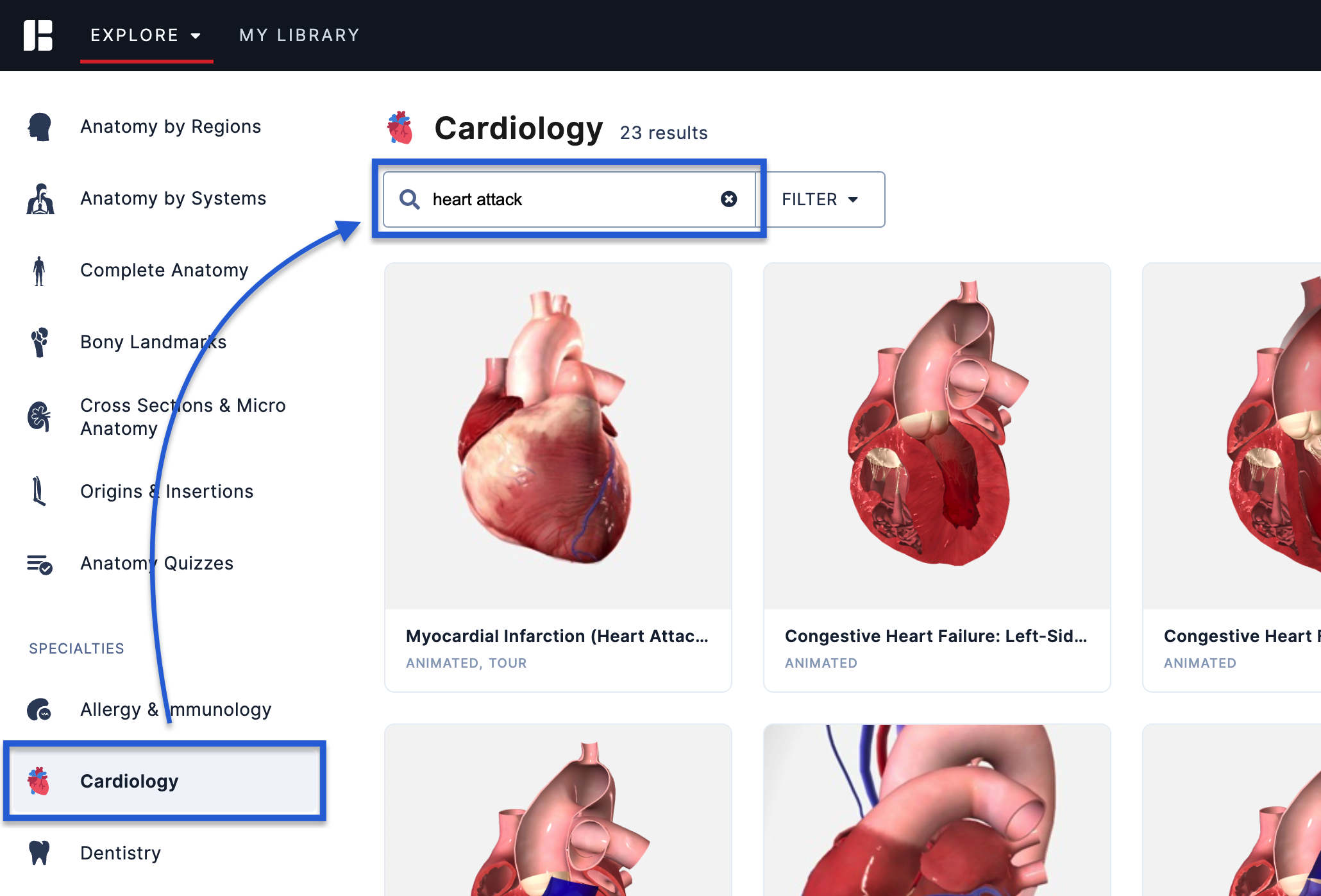 Use filters to refine your search
On the Explore page, there are three filters—Type, Level of Detail, and Tags—that you can use to narrow down your results as you browse or search across the entire library or a specific category.

Use the filters one at a time, or combine them to further refine your results.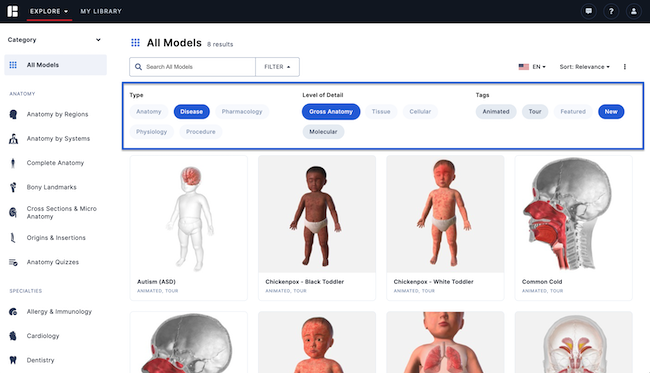 Once you have found a model you want to explore further, click on the model's tile to load it in interactive 3D. Once the 3D model loads, you will be able to add it to My Library or customize it in Human Studio.