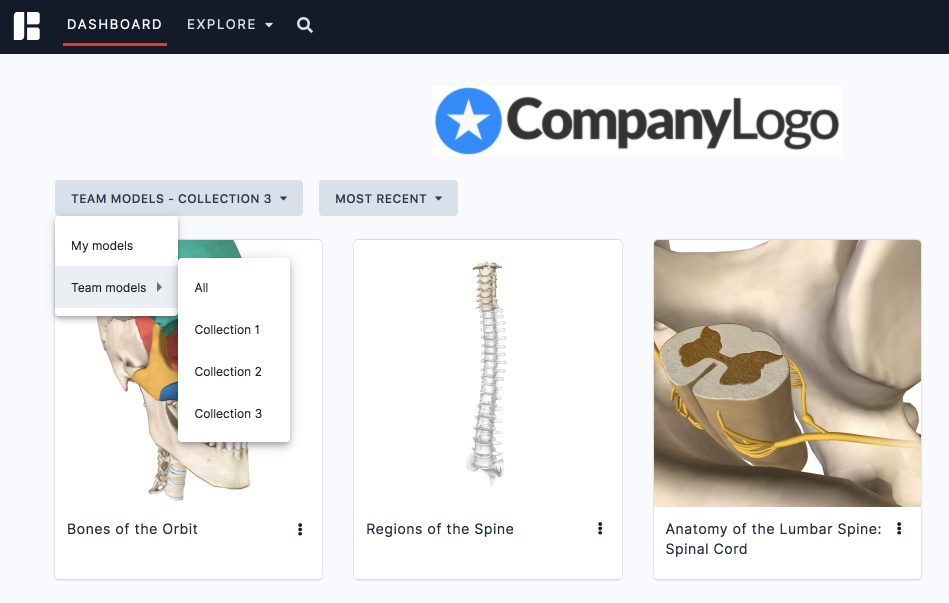 Never lose track of your saved models again! With Collections, you and your fellow team members can organize your saved models into custom folders to match your workflow. Organize your Dashboard content by project stage, team, course title, body region, or whatever would make your life easier.
Once Collections are enabled on your account,* anyone in your team can move a model into a Collection of their choosing by taking the following steps:
1. Log in to the web app and find the model in your Dashboard that you would like to move.
2. Click More options

in the lower-right corner of the model's tile.
3. Select Manage from the dropdown menu.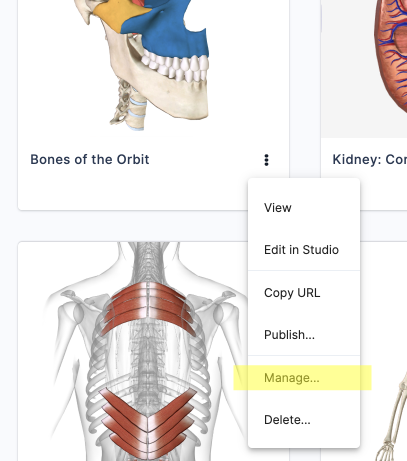 4. In the pop-up window under Collection, select the name of the Collection you would like to move your model into.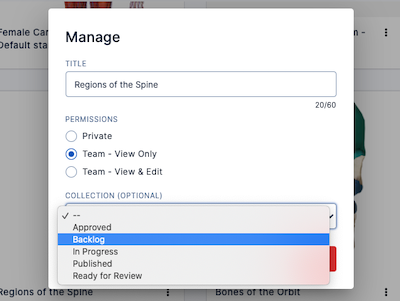 5. Click Save. A confirmation message will appear at the bottom of your screen when your changes have been saved.

Note: Once you've moved a model to your Collection of choice, you will be able to find the model in this Collection as well as in All. This is because All is an unfiltered view of all of the models saved in your team's Dashboard.
---
*Collections are available to enterprise plan customers only. To enable Collections on your account, contact your account manager or submit a request here and select the ticket category Enable Collections on my team account.