Our Product team regularly considers new features to add to the BioDigital Human.
If you would like to suggest a new feature and you have a Personal Plus, Individual Premium, School, or Business account*, please submit a request here. When you are filling out the request form, select Product suggestions as your issue and Suggest a new feature as your ticket category.
You can also submit product feedback directly to our Product team from our web and mobile apps. In the web app, click the speech bubble icon in the upper-right corner of the page. On the mobile apps, this option is called Give Feedback and can be found in the drop-down menu in the upper-right corner of the screen.
Web app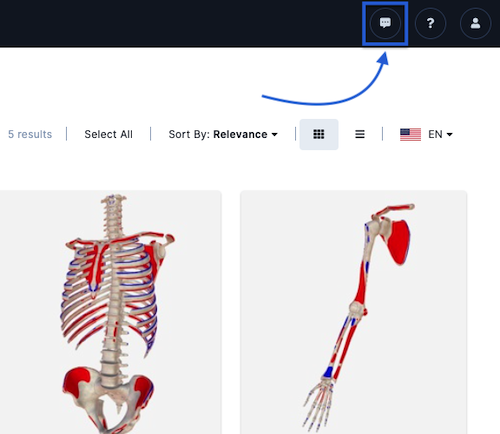 Mobile apps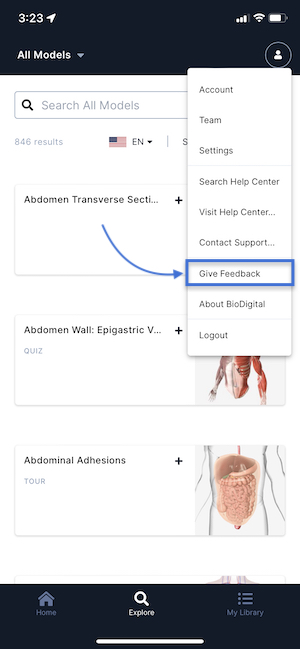 *Read more about contacting the BioDigital Customer Experience team.