In addition to English, the BioDigital Human web app is now also available in Spanish, Chinese, French, German, Italian, Japanese, and Portuguese! Our new languages are still in beta, but you can give them a try today by taking the following steps:
1. Log in to the web app and click on the Language button

in the upper-right corner of your Dashboard.
2. In the drop-down menu, choose your desired language: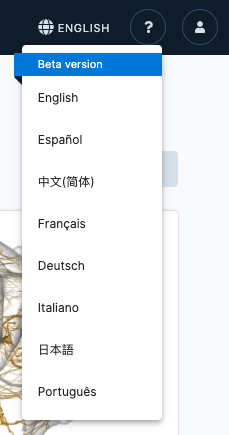 3. As soon as you select a new language, you will be asked to reload the app. Click OK.

To save a translated model to your Dashboard, see How do I save a model in another language?