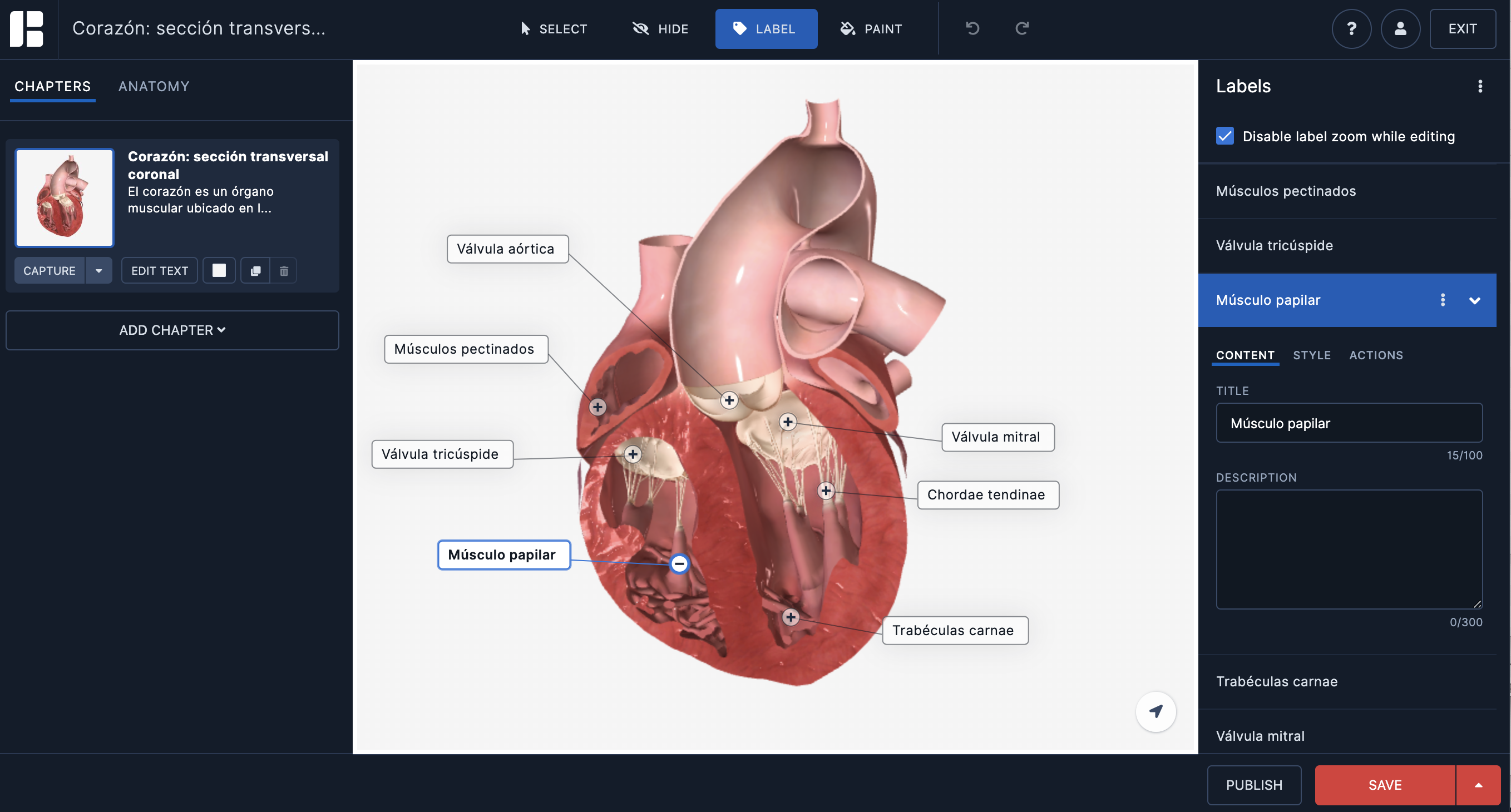 Once you've changed your language settings, you can save models in your language of choice – and you can even edit them in your language.
To save a translated model to your Dashboard:
In

Explore

, find the translated model you want to save and

open it in Human Studio.

Click More Options in the lower-right corner of the model's tile.
Select Edit in Studio.

(Optional) Customize your model as desired. If your model came with labels, you can edit these as needed, and you can apply new labels in your language. You can also edit your model's chapter titles and descriptions.

C

lick

Save

in the lower-right corner of the page.

In the pop-up window, make sure you're happy with the title of your model. If not, make your changes now.

(Optional - Team members only)

If you belong to a Team, you'll have additional

team sharing options

available in this pop-up window.
Click

Save. Your translated model can now be found in your

Dashboard!