The Anatomy Tree is an interactive, expandable list of all of the anatomical structures that make up your current 3D model.
Every 3D anatomy and health condition model in the BioDigital Human is made up of dozens, hundreds, or even thousands of individual anatomical structures. When you edit a model in Human Studio, all of these structures are listed in the Anatomy Tree, where they are organized from the system level (such as the cardiovascular system) down to the individual structure (such as the mitral valve of the heart), and each level is interactive.
Use the Anatomy Tree to:
See a full list of all of the anatomical structures your model contains.

Visualize how these anatomical structures relate to the regions and systems they comprise.

Perform actions on one or more anatomical structures in your model at different levels of detail.
To learn how to use the Anatomy Tree, see the following articles:
The Anatomy Tree in Human Studio: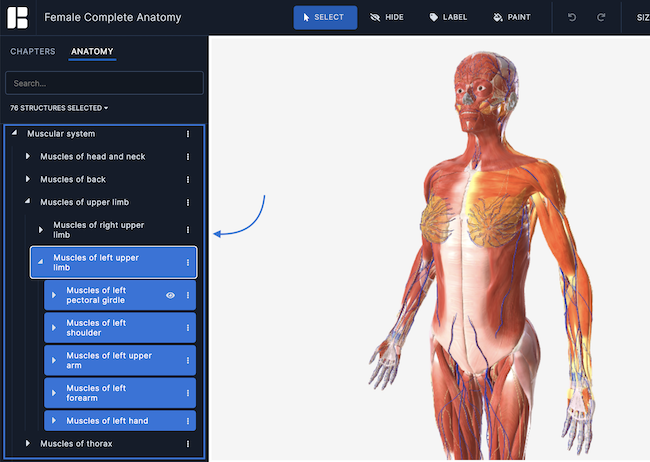 The Anatomy Tree in the Human Viewer: