There are two ways to add a chapter to a tour:
---
1. Import a model from Explore or My Library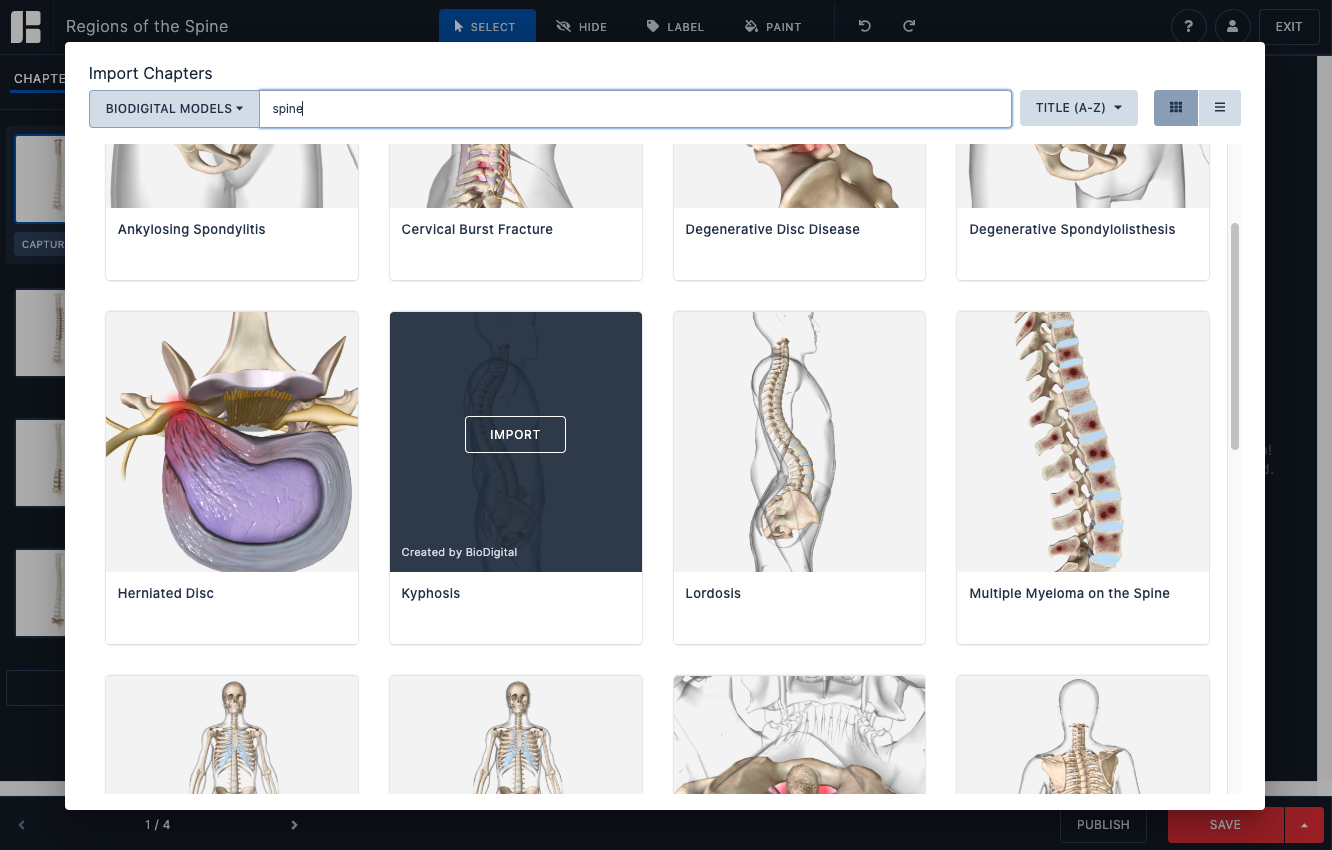 If you are building a tour to explain the origins and effects of disease, or compare several distinct conditions that all affect, say, the spine, you will need to string together multiple models from the Human Library and/or My Library. With our Import Chapters tool in Human Studio, this is easy to do:
Start with a model from the library and open it in Human Studio:
In

Explore

, browse or search to find the model you would like to use as the basis for your tour. If you would like to start with an existing tour, skip to

Edit a tour

.

Select

Customize in Studio

in the upper-right corner of the model's tile.

In the Chapters menu on the left side of the page, click the

Add Chapter button.
Select Import Chapters...

In the pop-up window, use the drop-down menu or search bar to find relevant models from the Human Library or My Library.

Hover over the model you would like to add to your tour, and click Import.
2. Duplicate an existing chapter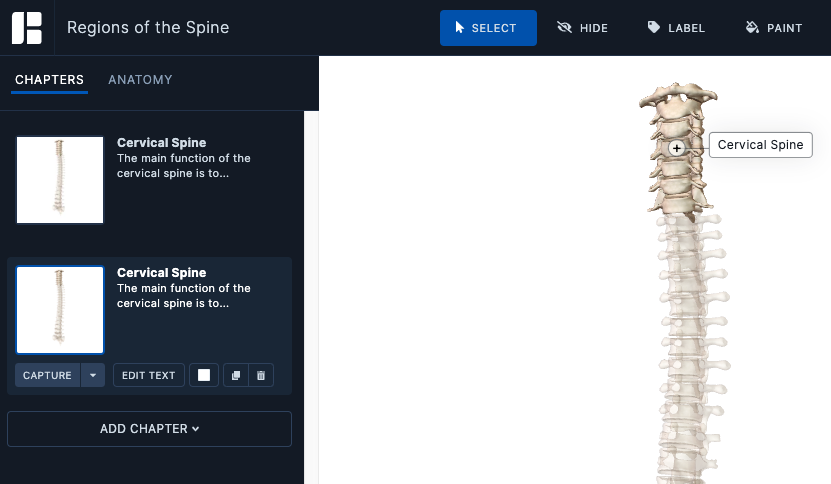 If you are building a tour to explain a single anatomy or health condition topic that has multiple components, you might need to string together several different versions of the same 3D model. For example, if you are teaching a unit on the skeletal system, you could build a tour of the bones with each chapter illustrating a different region of the body, e.g., bones of the head and neck, bones of the thorax, bones of the lower limb.
To create a new chapter using any model already loaded in Studio, there is no need to import it again – simply duplicate it! You can do this in one of two ways:
Click on the

Duplicate button

below the chapter in the chapter menu, or

Click on the chapter in the chapter menu to select it, and then click on the tile below that says "

Add Chapter." Select Duplicate [chapter name] to create a copy of the selected chapter.